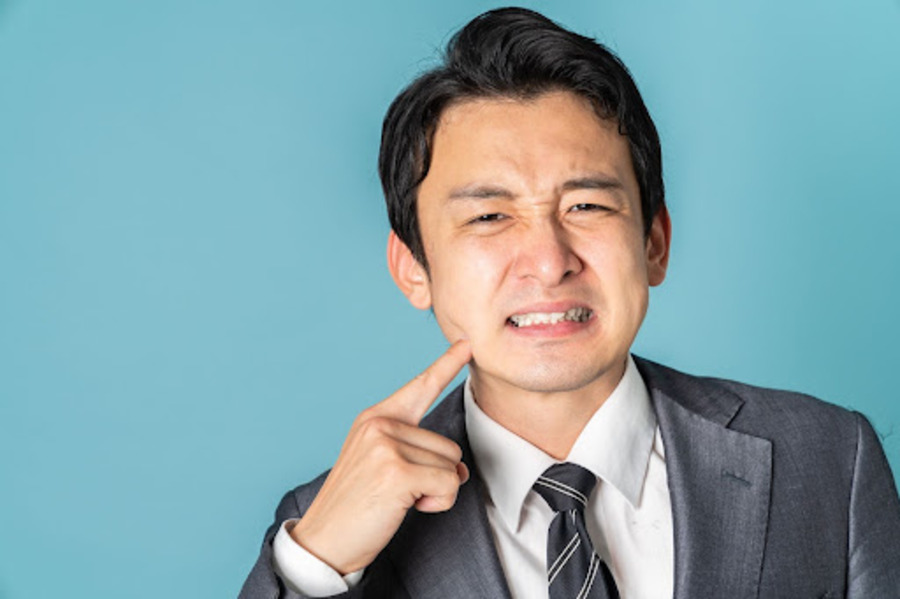 .
Many people may be unaware of the debilitating effects that temporomandibular joint disorder, or TMJ can have on their life. The temporomandibular joint is the joint that connects the lower jaw to the temporal bones of the skull. It is located on both sides of the head in front of each ear. Temporomandibular disorders (TMD) refer to any dysfunction of this joint and can cause pain in the jaw joint and in the muscles that control jaw movement.
Common symptoms include pain or tenderness in the face, jaw, neck, or shoulders; difficulty chewing; clicking or popping sound when opening or closing the mouth; and locking of the jaw when trying to open it wide. Treatment options may include medications, physical therapy, splints, and lifestyle changes.
It is often mistaken for a minor problem, when in reality it can cause intense pain and discomfort. Here are some common misconceptions about TMJ:
TMJ is a Minor problem
This couldn't be farther from the truth, as TMJ can cause extreme pain and discomfort if left untreated for too long. Additionally, it can lead to serious complications such as bite misalignment, teeth crowding and broken teeth.
TMJ Treatment is Expensive and Time-Consuming
While some treatments may require time and/or money, TMJ & Sleep Centers have developed an innovative treatment plan that can help correct TMJ naturally. This plan consists of a custom fitted neuromuscular orthotic placed into the mouth to move the jaw and muscles in a balanced position, relieving symptoms over time with proper usage. The neuromuscular orthotic is readjusted to continue fitting your jaw as the correction continues.
There is No Natural Solution to Correct TMJ
At the TMJ & Sleep Center, patients have access to natural treatments that can help correct their TMJ. In addition to the neuromuscular orthotic, patients receive personalized care plans designed to reduce muscle tension and pain.
By combining proven techniques with modern technology, the TMJ & Sleep Center is dedicated to helping their patients find relief from their TMJ symptoms naturally and quickly. With a commitment to providing exceptional care and service, they strive to ensure that all of their patients experience optimal results in as little time as possible.
For those who suffer from severe or persistent TMJ symptoms, there is hope for relief through the services offered by the TMJ & Sleep Center. Our innovative treatments can provide long-lasting relief and help you get back to living life without pain. Don't let misconceptions
about TMJ keep you from experiencing the relief that natural treatments can offer. Contact TMJ & Sleep Center today and reclaim your life with their comprehensive treatment solutions!
For more information on how the TMJ & Sleep Center can help you get relief from your TMJ symptoms, please contact us at 1-608-833-0865 or visit our website at https://www.tmjpaincenter.com/. We look forward to helping you find the relief that you need!
Disclaimer: This content is for information purposes only, and should not be taken as medical advice or used as a substitute for professional medical advice of any kind.