What is Orthodontics?
Orthodontics is a branch of dentistry that focuses on the correction of malpositioned teeth and bite patterns. A dentist will recommend you to an orthodontist to be evaluated and treated. Their goal is to improve the appearance of your smile and bite by working with the teeth.
Some common issues treated by an orthodontist could include crowded teeth (small mouth), overbite, crossbite or an underbite.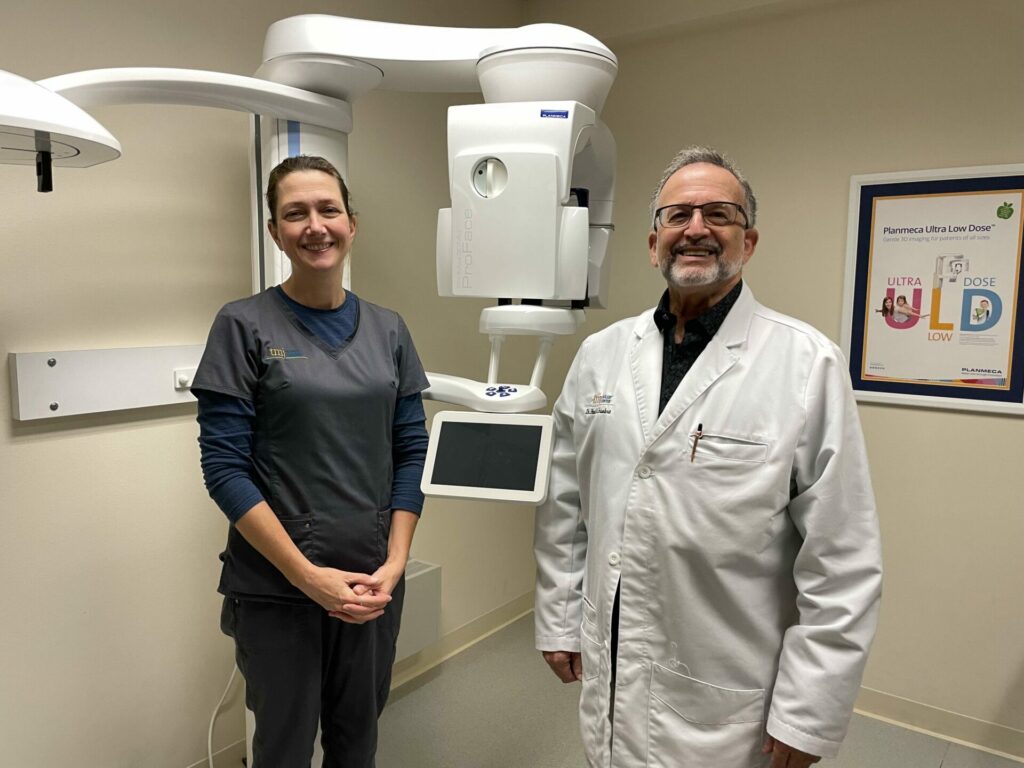 Traditional Orthodontist
When it comes to an orthodontist, braces and retainers generally come to mind. An orthodontist is specially trained to diagnose and treat teeth irregularities (malocclusion). Treatment plans to create straight teeth can involve braces, retainers, or even surgery to correct the bite.
One of the most important things to know about going to an orthodontist for your TMJ is that they will often relieve pain, but not find a cure.
TMJ & Sleep Center
The individual is addressed by a preliminary cure consult appointment to determine whether a TMJ exam is needed or do orthodontic records.
With our orthodontic records a treatment plan is drawn up including muscle measure with postural asymmetries and jaw/bite position. No mouth is too small at the TMJ & Sleep Center, so no extractions or surgeries are ever needed.
We create measured function via proper jaw alignment through documented instrumentation of muscles with removable appliances. With functional jaw alignment, muscles are at their range of motion. Teeth are now ready to be aligned so that appliances will no longer be necessary. Braces may or may not be necessary.
We may also advocate postural therapy to optimize the head, neck, and breathing by incorporating physical therapy, swimming, and yoga. These holistic physical activities can help optimize posture while the bite is further stabilized by measured functional jaw activity.
The optimization of the patients bite, posture, and muscles are what we achieve at TMJ & Sleep Center.
Schedule a Cure Consult Today at TMJ & Sleep Center
Schedule a consult today at the TMJ & Sleep Center if you are desiring an orthodontic alternative that looks to optimize bite through measured muscle function and posture before using braces to straighten teeth. A full smile that is supportive of the facial musculature to create maximum aesthetics and function is our goal with every patient, young or old.