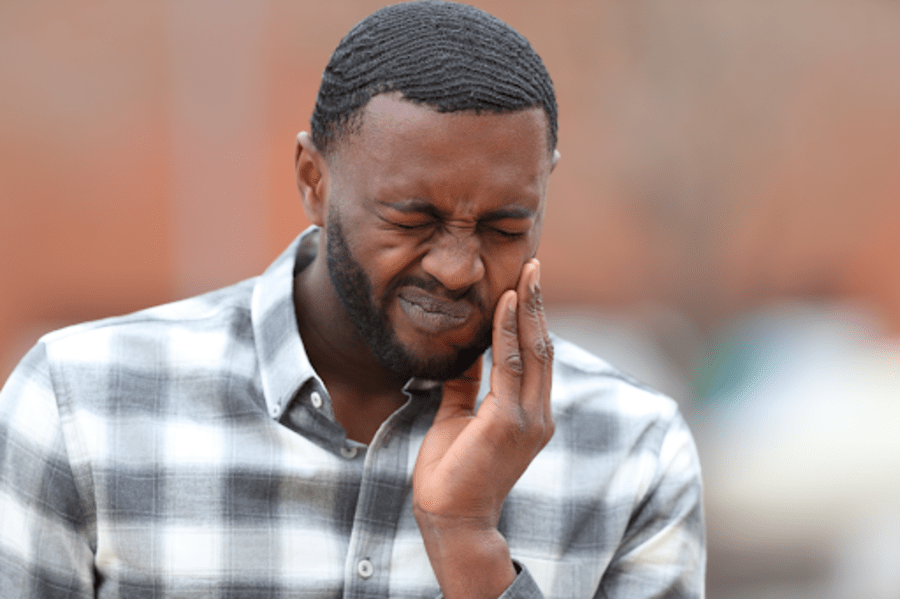 .
If you're struggling with TMJ pain, you may be wondering what your treatment options are. At TMJ and Sleep Center, we offer a non-surgical, all-natural approach to TMJ treatment that can provide permanent relief. Keep reading to learn more about our process and how it can help you find relief from your TMJ pain.
TMJ Traditional Treatments
TMJ, or temporomandibular joint disorder, is a common and potentially painful condition affecting the jaw joint. Those with TMJ can experience pain that radiates from the jaw into the head and neck, making it difficult to eat, talk, and even sleep.
Most traditional treatments revolve around temporary TMJ splints, medication to help manage symptoms, and sometimes surgery, though none effectively resolve the underlying root cause of jaw misalignment. Surgeries often must be repeated every few years as your body resigns to its original alignment over time.
TMJ Splints
TMJ splints are a standard treatment option for those with TMJ. These devices fit over your lower and upper jaw, helping reduce tension in the muscles and joints that cause pain. These splints only provide a temporary solution, as they are not customized to fit your muscle/jaw measurements and are typically only worn at night.
Learn more about the difference between Orthotics and TMJ Splints here.
Pain Management Medications
Pain management medications can help relieve the painful symptoms of TMJ; however, their short-term effects only address the symptoms.
Commonly prescribed medications include non-steroidal anti-inflammatory drugs (NSAIDs), muscle relaxants, and corticosteroids. These medications come with their own set of risks, including addiction and gastrointestinal problems.
Surgery & Procedure Options
Your doctor might suggest surgery or other treatments to help with the pain. These include arthrocentesis, arthroscopy, modified condylectomy, and open-joint surgeries for TMJ.
Many of these procedures are invasive and often come with risks such as infection or other complications. Additionally, surgery may only serve as a temporary solution since the root cause of TMJ is not addressed adequately through these efforts.
Introducing an All-Natural Permanent Approach to Correcting TMJ
TMJ & Sleep Center uses a Neuromuscular Orthotic, which is worn 24/7 and is customized to fit your mouth. The device works to correct the jaw's and teeth's alignment, which helps to reduce pain through consistent, documented, and measured muscle function. The Neuromuscular Orthotic fits in your mouth like a retainer or mouthguard, but it is made specifically for your mouth from high-grade materials that are medical grade and safe for long-term use. At monthly visits, the orthodic will reflect positive muscle changed and be adjusted accordingly.
In addition to the neuromuscular orthotic, the TMJ & Sleep Center process relies on physical therapy and treatment counseling to assist the overall success of your TMJ Treatment plan.
The Benefits of the TMJ & Sleep Center TMJ Treatment Approach
Our all-natural approach to TMJ treatment is non-invasive and corrects the root cause of TMJ by realigning your jaw to an optimal position. The TMJ and Sleep Center uses a customized neuromuscular orthotic using your jaw/muscle measurements. We also rely on physical therapy and treatment counseling to assist in relaxation and stretching exercises that promote improved posture and alignment.
At TMJ & Sleep Center, we are here to help. Our highly skilled professionals will work with you to create a personalized plan tailored to your needs and goals. Contact us today to learn more about our all-natural approach to TMJ treatment.
We look forward to hearing from you soon!